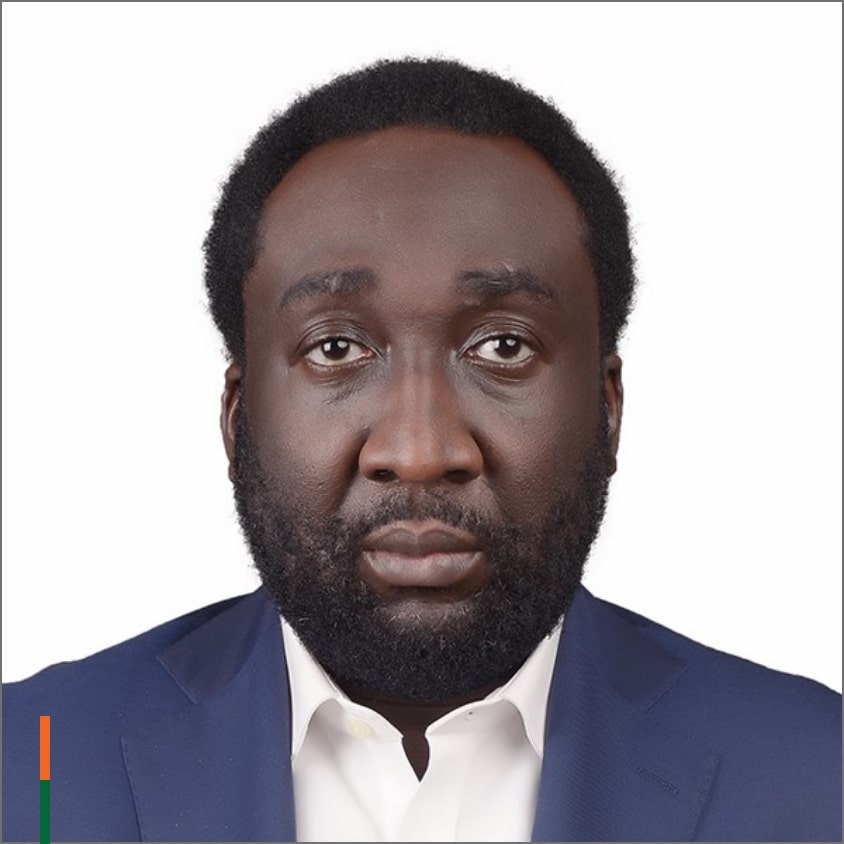 Founder & Board Chair, Fundall
Kolapo Joseph is an astute investment banker and financial services expert with over a decade of experience. Passion, Innovation, Integrity, and Excellence are the four keywords that drive Kolapo Joseph's DNA. Over the years, these have played a significant role in shaping a career that spans different investment banking areas and projects across Africa.
Kolapo started his career at Vetiva Capital Management (one of Nigeria's leading independent investment banks) where he joined as a pioneer staff and rose to the position of Deputy Head of Investment Banking Division. He was the pioneer Head of the Capital Markets and Advisory Unit when the company won several investment bank industry awards.
In 2011, Kolapo joined United Capital Plc formerly UBA Capital Plc. as Director and Head, Project and Infrastructure Finance, he successfully built the Project and Infrastructure Division into one of the leading (top 3) energy and infrastructure teams in Nigeria. Raising over US$10 billion for clients.
In his current capacity as Chief, Corporate Finance and Development Officer at North South Power Company Limited, Kolapo is responsible for developing and driving the company's strategy and finance-related activities.
Kolapo graduated from the University of Maryland, College Park, and has an MBA from the University of Chicago, Booth School of Business.
Owing to his experience and exploits in the last 18 years, Kolapo Joseph sits on the board of several companies including CEC Africa Investments, Emerging Africa Capital, Crevance Credit Limited, Fundall Technology Solutions, and Treasures Microfinance Bank, and Black Knight Holdings Limited. Kolapo continues to work to tackle two major issues that can drive Africa's success story - power and finance.