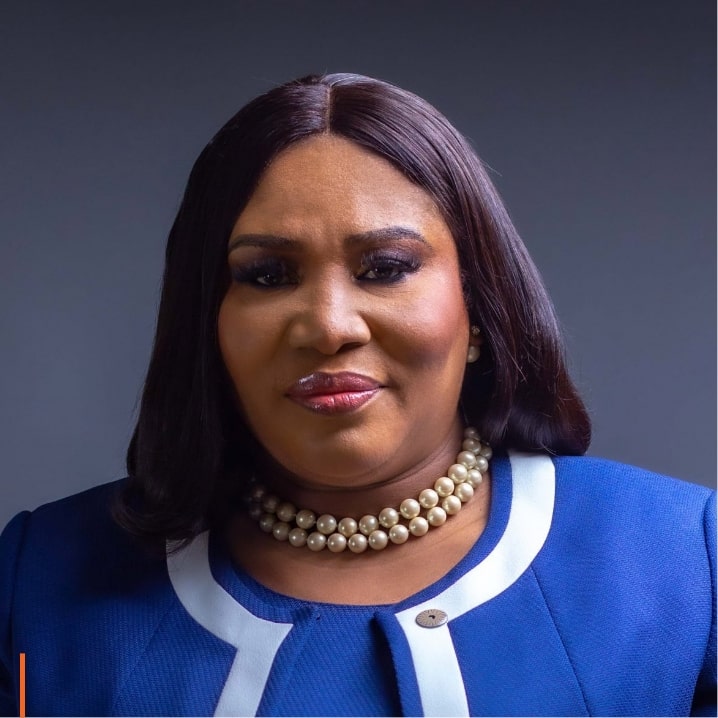 Toyin Sanni has over 36 years' experience in Law, Finance & Investment Banking including as Group CEO of United Capital Plc. Her multiple Awards include the All Africa Business Woman 2017 and CEO of the Year 2016 from Pearl Awards, Nigeria, becoming the first female CEO to win the Award in its 22-year history. She sits on the board of Transcorp Plc, the National Advisory Board on Impact Investing and the Investment Committee of the Africa-wide Off Grid Energy Fund. She also Chairs Women in Finance Nigeria, the Technical Committee on Financial Literacy, and has served as Past President of the Association of Corporate Trustees, of IAPM and of CIIA. She has an LLM from the University of Lagos and is a Fellow, Chartered Institute of Stockbrokers and Member, CISI UK.
Prior to her appointment as Group Chief Executive Officer of United Capital, Toyin was Managing Director/Chief Executive Officer of UBA Trustees & Global Investor Services for 8 years during which she grew the Trust business from startup to a clear market leader. She also established and grew UBA's domestic custody business to top 3 industry position. 
Toyin also won the BusinessDay Top 25 CEO on the NSE Award in 2014, 2015 and 2016, amongst many other awards. She is an icon in the Nigerian financial services industry and is currently the Group Chief Executive Officer of the Emerging Africa Group.