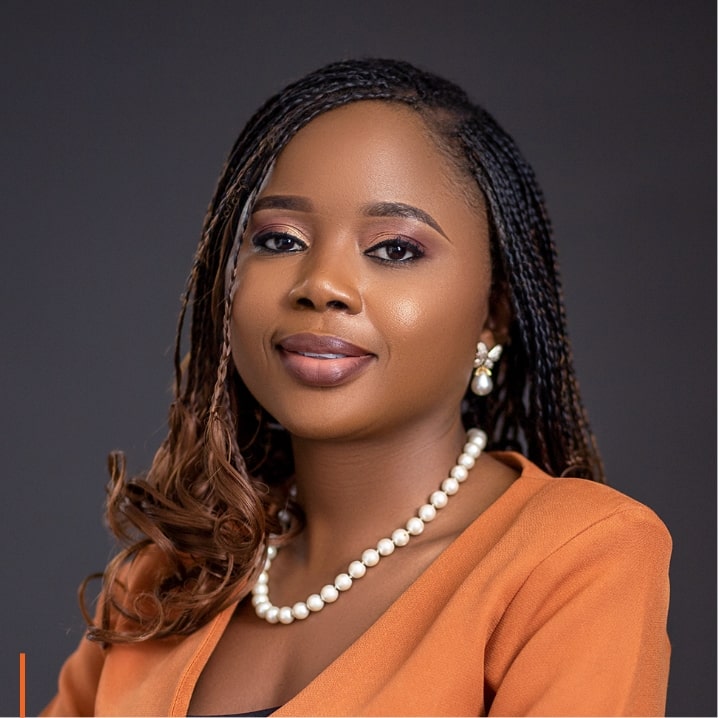 Abimbola Shopeju is a well-versed business executive, Abimbola has nearly twenty years' experience working in the power, telecommunications, and finance sectors. She is specialized in financial planning and controls, human capital and talent management, commercial performance, FinTech, and payment solutions.
Prior to Fundall, Abimbola was the CEO and Managing Partner of Emerging Africa Capacity Building (EACB), the Human Capital Development arm of Emerging Africa Group. 
She was previously the Deputy Managing Director of Lumos Nigeria, Nigeria's ICT backed solar power company, where she had oversight of the Sales function and was responsible for, among others, aligning the group R&D effort with the market realities and growth ambitions of the company, leading social impact and community investment/interventions whilst overseeing the Human Resources and Legal functions. Prior to her appointment as Deputy Managing Director, she was Vice President of Human Resources with overall oversight of the Sales function. Prior to that, she held various roles at Airtel Networks Limited, including Strategic HR Business Partner for Lagos & West Regions, HR Project Manager, Manager Total Rewards, Expatriate Management, and also an international assignment at the Airtel Africa Head Office in Kenya, covering projects across 16 countries. 
Abimbola has a First Class in Accounting from the University of Wales, UK, a Master of Business Administration from the University of Chichester, London Graduate School, UK, a Post Graduate Diploma (PGD) in Strategic Management and Leadership from the Metropolitan School of Business and Management, UK, and has undergone various executive management programs at NYU Stern School of Business and Lagos Business School amongst others.
She is a Certified Management Consultant, Institute of Management Consultants, an Executive member of Women in Finance Nigeria (WIFNG), a member of the Institute of Directors Nigeria (IoD), member of the Steering Committee of the Young Directors Forum of the Institute of Directors Nigeria (IoD), an associate member Chartered Institute of Personnel Management of Nigeria (ACIPMN) and a premier professional member, World at Work Society of Certified Rewards Professionals.